Import recipes from your favorite books, magazines, or non supported websites. Scan your paper or take a photo and use our recipe scanner to import your recipe into your digital cookbook.
This feature requires a COOK mate online account and is available on the website : https://www.cookmate.online/recipes/scan/ and the Android app.
It will come soon in the iOS app.
1. Click on "Import a file'. Choose a photo of your recipe.
You can also drop a file into the drop zone.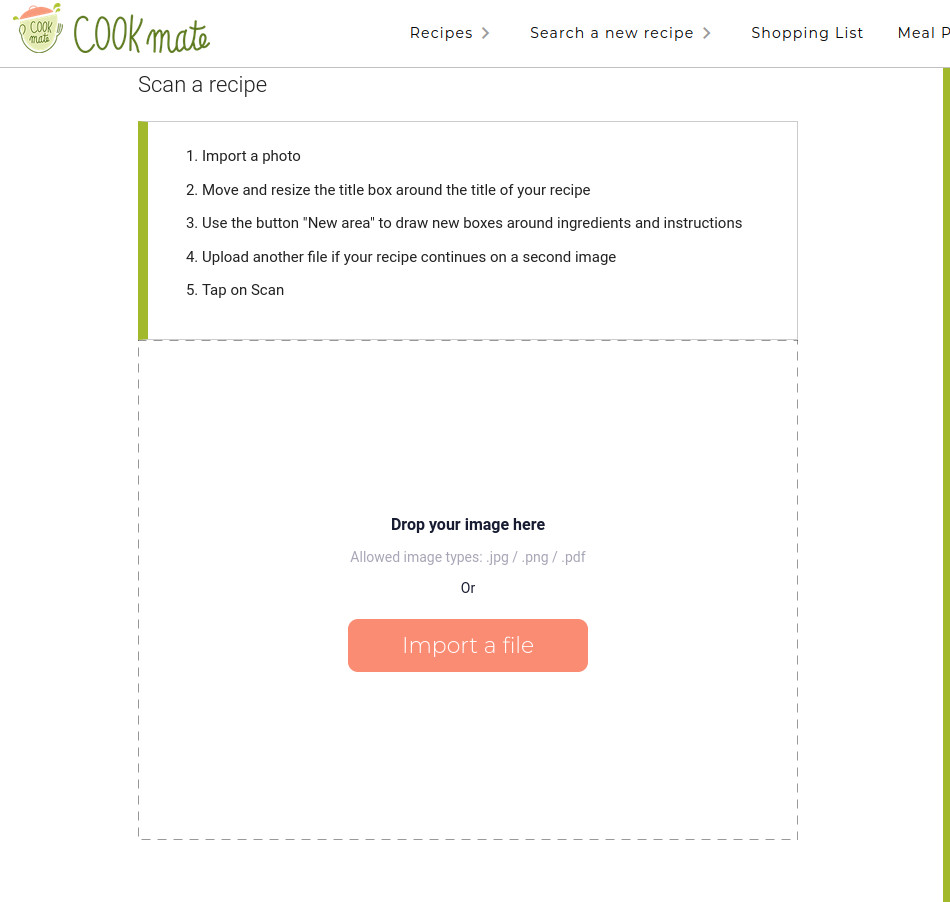 4. Upload another file if your recipe continues on a second image