Android users can subscribe directly to join the beta program by using this link : https://play.google.com/apps/testing/fr.cookbook.
Open the link ank click on the button "Become a tester"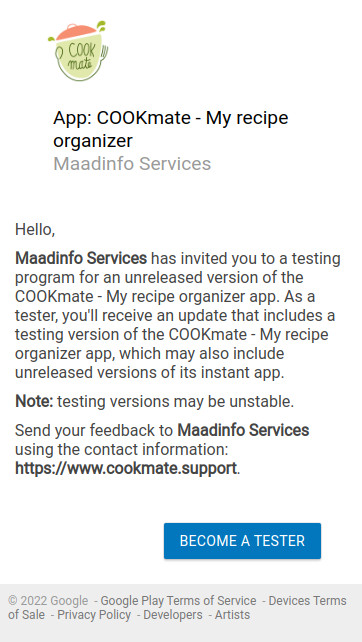 It will confirm you have joined the beta program in a new page. You can leave the beta program as any time by clicking on the button "Leave the Program"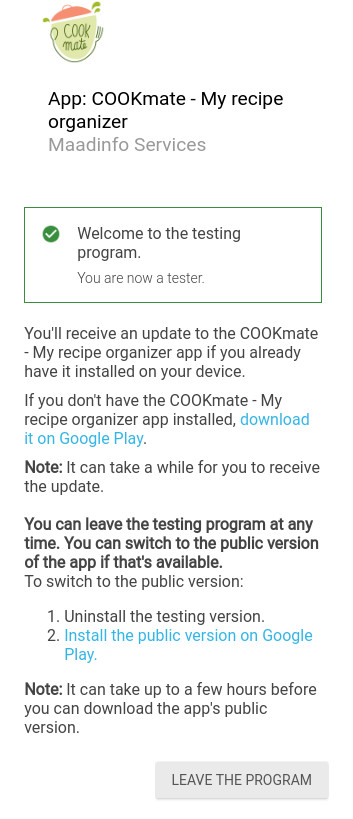 Then open the app in the Google Play Store on your android device and tap on one of the following update button :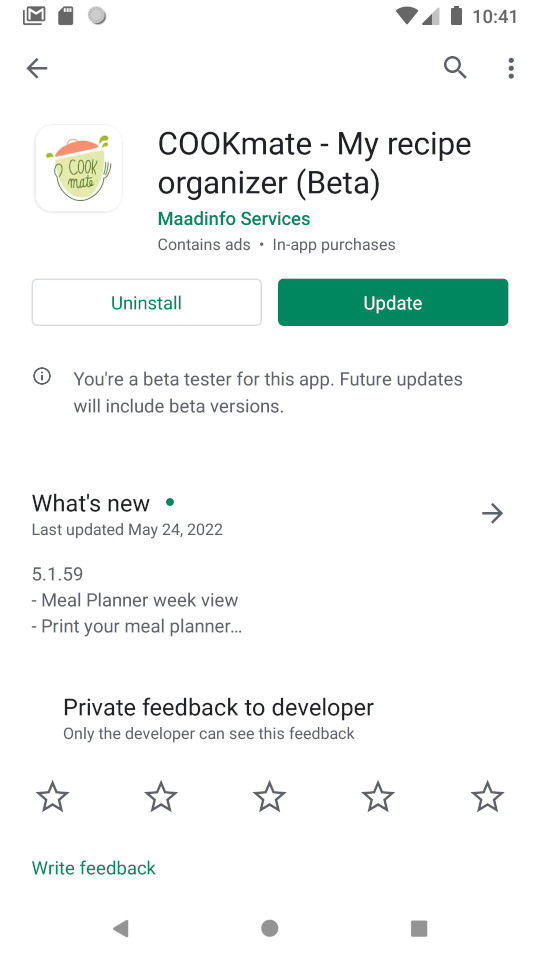 It can take a while for you to receive the update.
If you don't see the update button, just wait.
Or you can try to clear the cache of the Google Play Store app in the settings of your device : Open Settings / Apps & notifications / Google Play Store / Storage / Clear cache. Then restart the Google Play Store app