Ask our AI Chef to generate a recipe.
Create delicious and unique recipes with our AI Chef, powered by ChatGPT. Simply enter some ingredients or instructions in the search field, and our AI Chef will generate a step-by-step recipe for you.
How to use
Visit our website: https://www.cookmate.online/recipes/generator/
Enter some ingredients or any instructions in the search field. The more specific you are, the better the results will be.
Click on the button "Create." Our AI Chef will then go to work and generate a recipe for you.
Wait a bit while our virtual chef is at work. Once the recipe is generated, it will appear on the screen.
Don't forget to save it if you like it by clicking on "Add to my cookbook." This will add the recipe to your personal cookbook so you can easily find it later.
Additional Information
This feature is currently only available on the website. It will be available soon in the Android and iOS app.
This feature requires 1 credit for each recipe generated. You can see your remaining credits at the top on the left.
Users automatically receive free credits on the 1st of each month. These credits expire at the end of the month, so it's important to use them before they disappear.
Credit Allocation:

Free users: 5 credits per month
Premium users: 200 credits per month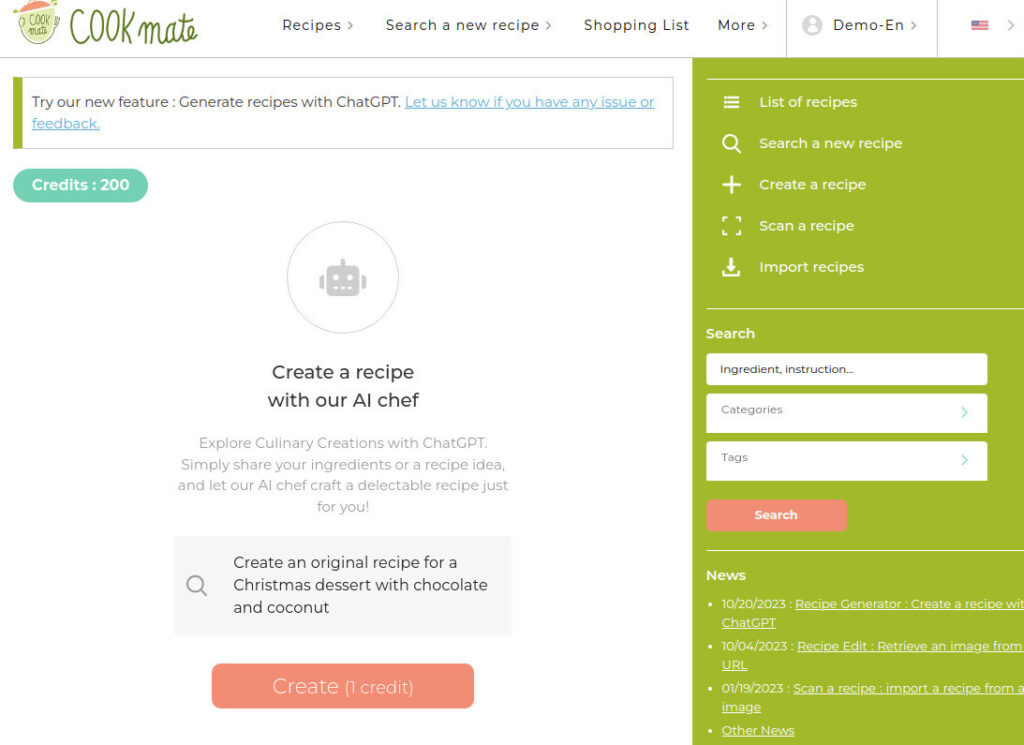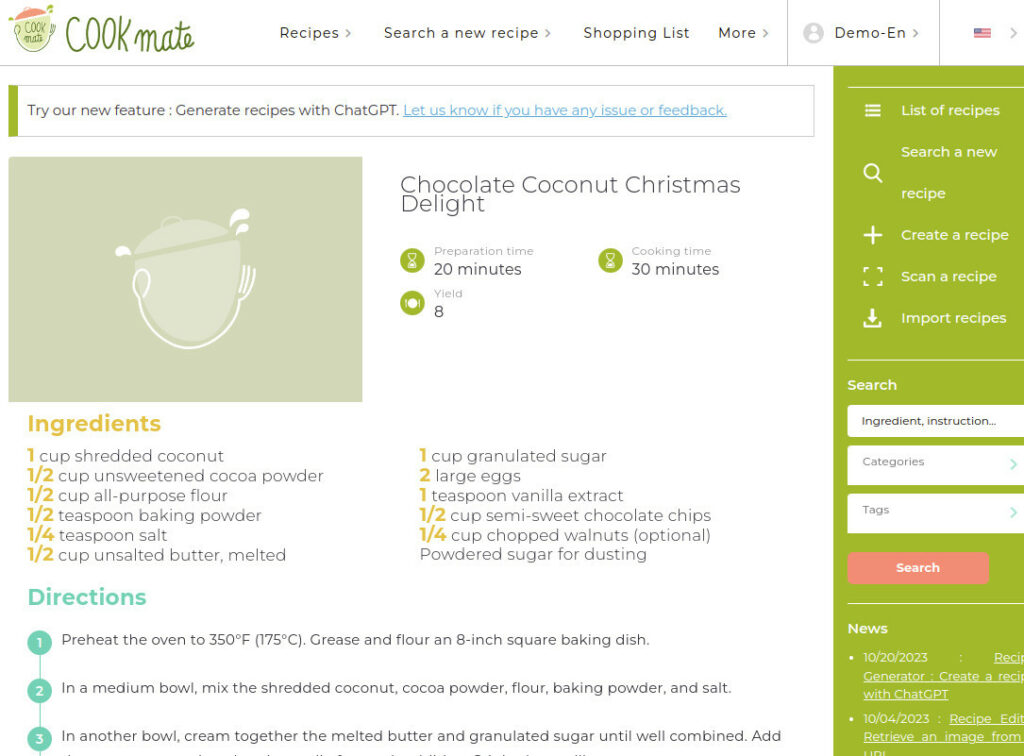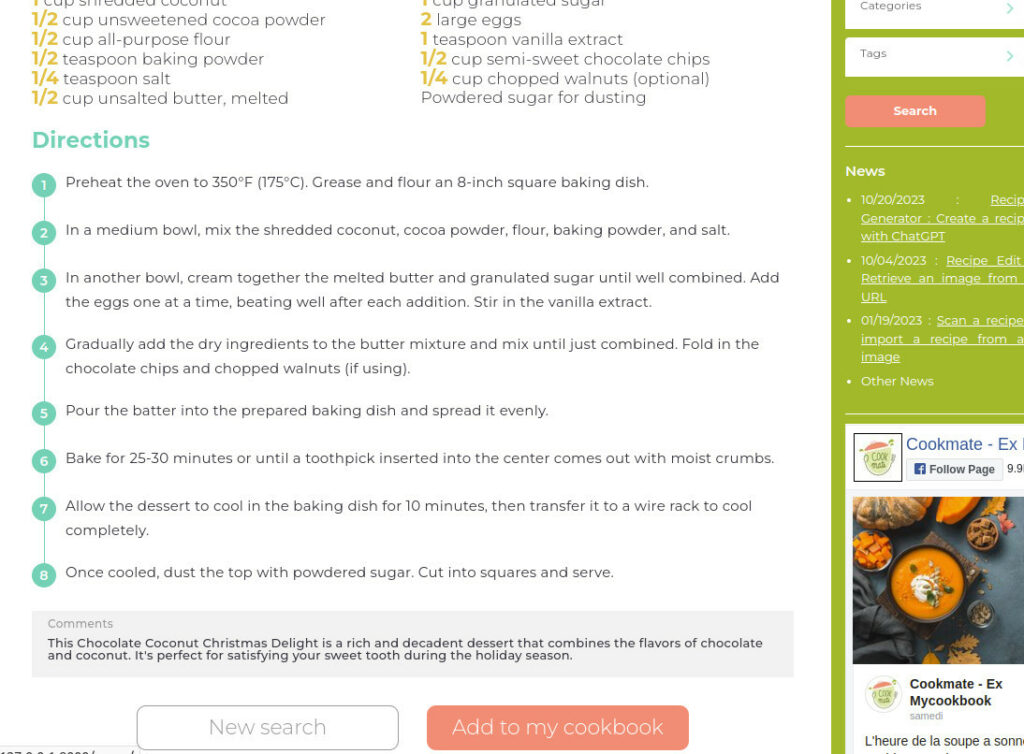 Additional tips
The more specific you are with your ingredients and instructions, the better the recipe will be.
You can also use keywords like "healthy," "quick," or "easy" to narrow down your results.
If you don't like the first recipe that's generated, simply click on the "New search" button and our AI Chef will generate another one for you.
We hope you enjoy using our AI Chef!