This feature is available in the Android app release 5.1.63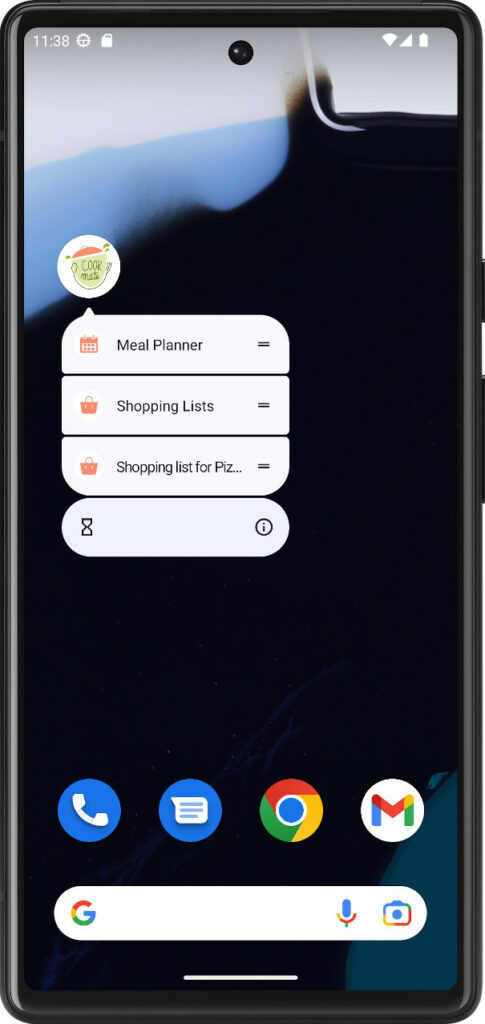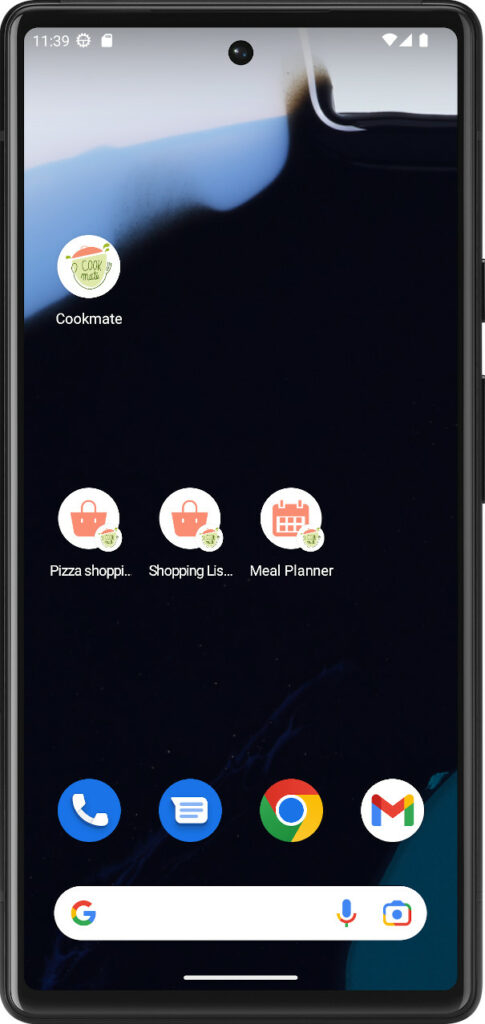 Touch and hold the Cookmate app, then lift your finger. You'll get a list of the available shortcuts.
Touch and hold the shortcut.
Slide the shortcut to where you want it. Lift your finger.
Tip: To use a shortcut without adding it to a Home screen, tap it.
The following shortcuts are available :
Meal Planner
Shopping Lists
The last viewed shopping list